Lead Pastor
Pastor Mike Dennis
 Pastor Mike and Debbie are native Ohioans and met in the church nursery of Trenton Church of the Nazarene. God called Mike to the ministry when he was working at a steel factory in Middletown, Ohio. Upon graduation from TREVECCA Nazarene University Mike and Debbie set out on an adventure of faith, pastoring churches in Tennessee, Florida and Ohio. In 2003, Mike and Debbie responded to the denominations invitation to serve as missionaries to the people of El Salvador, Guatemala, and Honduras. Mike has served in many capacities but says, "the roll as Pastor is the highest calling a person can receive, because the hope of the world is Jesus ministering to a broken world through the local church!"
Associate Minister to Families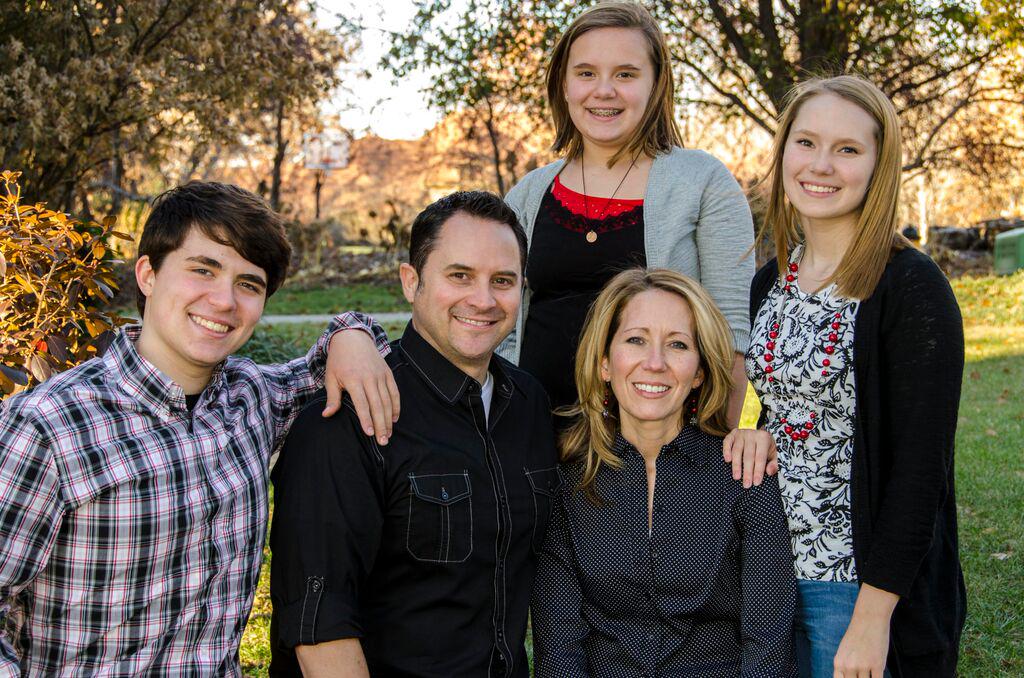 Ernie grew up in Highland Heights, Ohio and began attending BedNaz as a child when his mom got a job as the church secretary. He has answered the call to full time ministry after spending 16 years in education as a high school special education teacher. He attended both Southern Nazarene University and Trevecca Nazarene University, eventually graduating with a B.S. in Psychology from Trevecca. After working for a couple years in residential treatment, Ernie began to pursue his Master's degree in Education. He was was awarded an M. Ed. in special education from Kent State University, and began his teaching career where he has been for the last 16 years. Ernie, and his wife Sonya of nearly 25 years, got married while at Trevecca and returned to BedNaz after graduation. They have served in several different ministry capacities while lay persons at BedNaz, and are excited to join the ministry team at their home church. They have three wonderful children, Callen, Adree Ana and Makayla. You can often hear Ernie say "you never lock eyes with someone who doesn't matter to God." As his role as Associate Minister to Families he says, " I look forward to what God is going to do in this season of ministry at BedNaz."
Music and Worship
Matt grew up in a Pastor's home in Amherst, Ohio. He has been involved in ministry since a very young age. He graduated from Mount Vernon Nazarene University with a Bachelors Degree in Exercise Physiology and served on Praise Bands and traveled with Music and Ministry. It was at MVNU that Matt met his wife, Katie, and has attended Bedford Nazarene since. Matt and Katie have a beautiful daughter, Adeline.  "I have family history here in the church and I feel honored to be part of what God is doing in this great city. I have a deep passion for worship and really love leading people to the Throne."
Church Administrator
Laura grew up as a Pastor's kid in Pittsburgh, PA (yes, she is a Steeler's fan!) and feels blessed to have been raised in a God-serving household. She moved to Cleveland to study Music at Hiram College, and has stayed ever since. She met her husband Kevin shortly after college and they have two wonderful kids, Victoria and Tyler. She started as an Administrative Assistant in the Bedford Church of the Nazarene in 2001 and has served the church in many ways since. In addition to her duties as Church Administrator, Laura serves in Teen Ministry and the Praise Team.
Youth Pastor
Jaime grew up in a wonderful Christ-filled family in Elyria, Ohio. She responded to God's call in her life as a Senior in High School. She attended Mount Vernon Nazarene University and graduated there with a degree in Youth Ministry and Missions. After college, she spent 2 years as a volunteer missionary teacher in the country of Belize. It was while ministering there that she met her husband, Sean. It was Sean's passion to come and serve at the church he grew up in and that is now exactly what they're doing! "We love ministering to teens! It was during those years in my life that God called me into service and I knew then that this was the age group that I wanted to draw closer to Him!" Jaime and Sean have four incredible sons: Micah, Judah, Asher and Gideon. "We are a package deal. We all do ministry together!"
Children's Director
Katie has grown up through the Children's and Teen Departments at BedNaz, and has recently returned to us as a College Graduate with a Degree in Early Childhood Education from Mt. Vernon Nazarene University. She married  another one of BedNaz's college graduates, Michael Campbell. She is excited to be back in the Cleveland area and exited about doing ministry in the Children's Department.
Volunteer Pastor
We welcome Debbie Federico to Bedford Nazarene as a volunteer Pastor. Debbie is working with our Prayer Ministry, teaching a new believer's class ("Basic 4"), does visitor follow-up, is our Work & Witness coordinator, and does spiritual counseling. Debbie completed her MDiv from Ashland Seminary.